on & off the map
Our roots in Africa stretch deep and spread wide - we've travelled its many landscapes and learned some of its best secrets. We look forward to sharing them with you.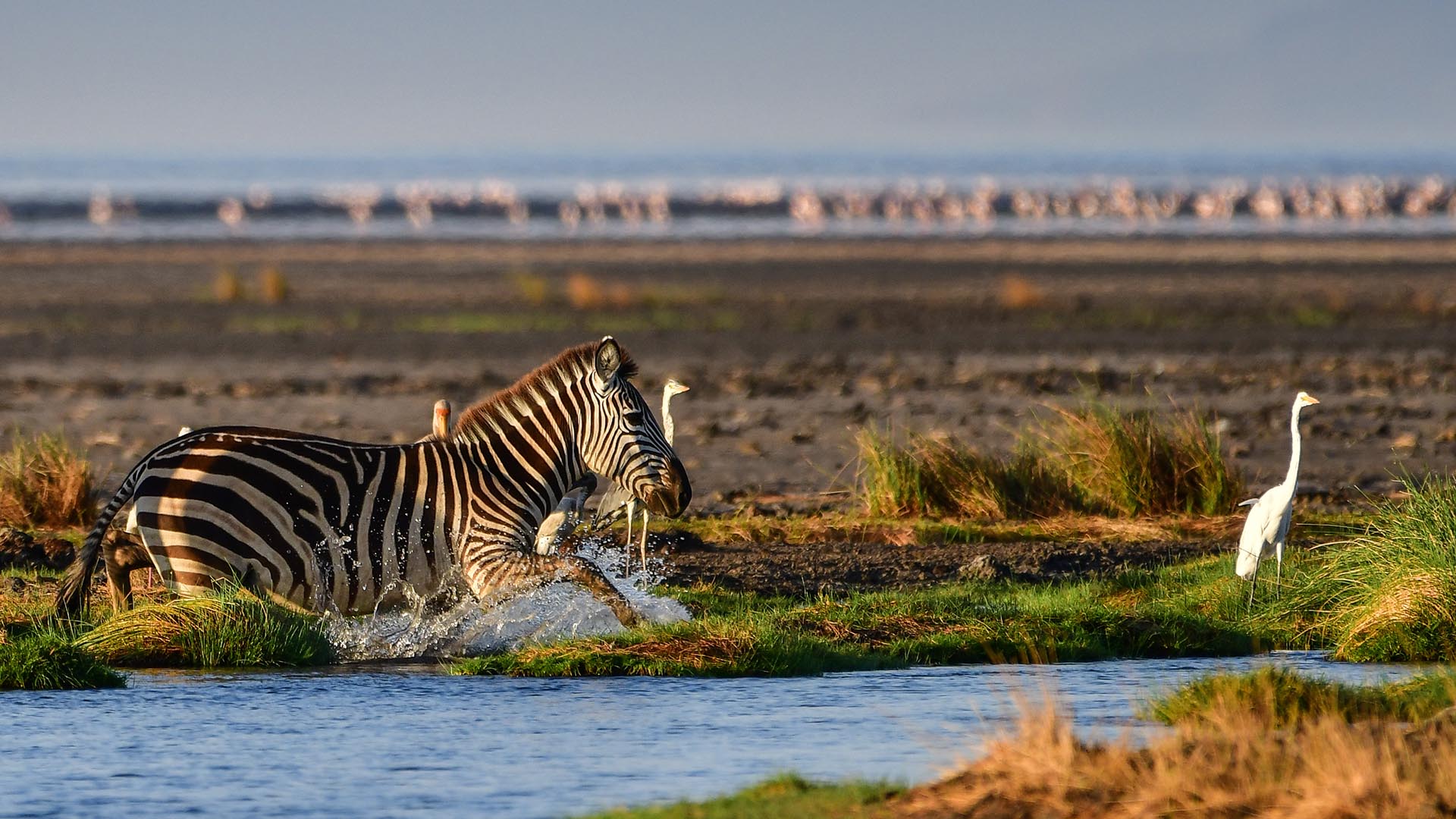 The Kilimanjaro Safari Circuit
Magic between two mountains.
2-7 day itineraries available
Area overview
Two of the natural world's most famous sisters, Mount Kilimanjaro and Mount Meru, are separated by only 348 kilometers, and can be enjoyed slope-to-slope with an hour and a half drive. Each mountain possesses its own unique views and distinct features, with a wide array of ecosystems and wildlife in the space between.
Inquire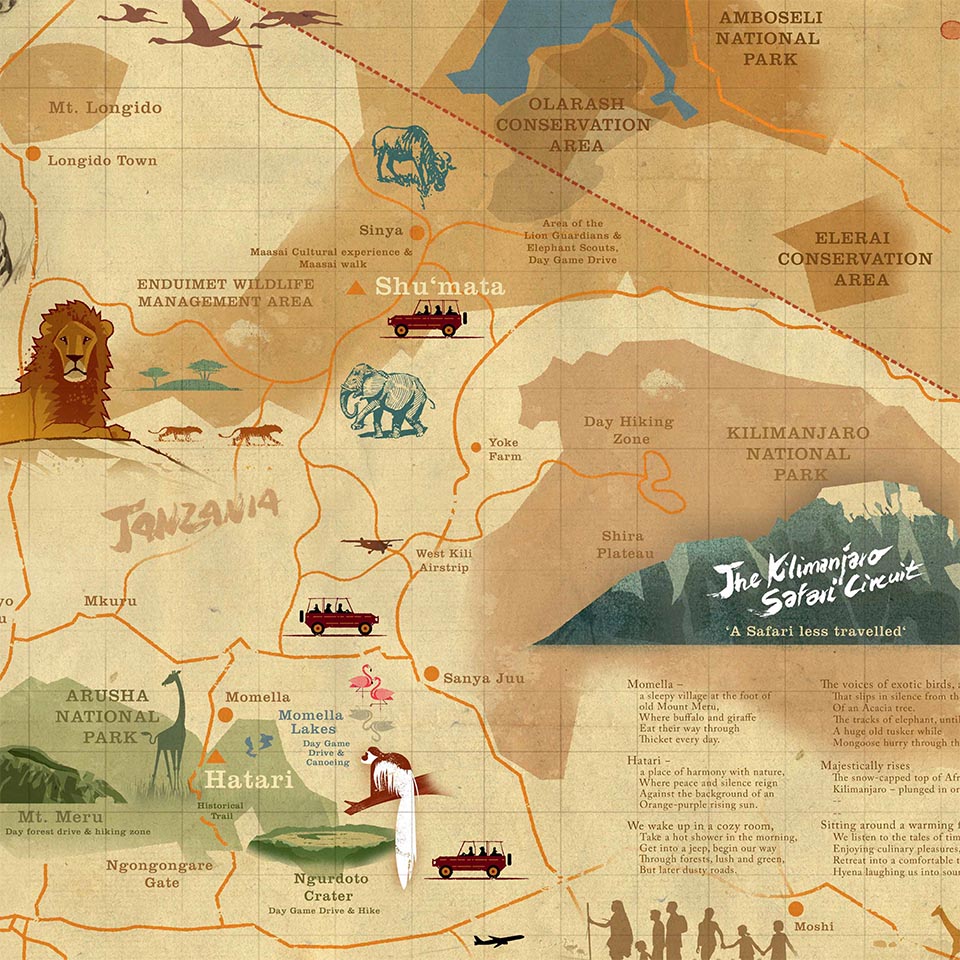 Activities
1 Momella Lakes - half-day tour of Arusha National Parks's seven volcanic lake and their resident flamboyance of pink flamingos (canoeing available).
2 Meru Crater - full-day trek through savannah, forest and dense jungle up to Kitoto Viewpoint (2500m) and back down to the Tululusia Waterfall.
3 Tululusia Waterfall - half-day walking safari through the rain forest home of the Colubus monkeys to the picturesque cascade and picnic destination.
4 Ngurdoto Crater - full-day descent down the crater through the jungle floor into meadows, lakes and scattered islands filled with wildlife.
5 Arusha National Park - full-day game drive through Meru rock formations and Ngurdoto Crater to Ngongongare Springs and Mgoda Pass.
6 Maasai in Nature - half-day walk with a knowledgeable Maasai guide through the arid Sinya Steppe to learn centuries-old survival methods.
7 Amboseli - half- or full-day game drive through acacia forests and seasonal swamps to the elephant retreats on the lower slopes of Kilimanjaro.
8 Maasai Boma - half-day visit to a traditional homestead of the semi-nomadic people to learn about traditional hut building and cattle herding.
9 Night Game Drive - evening drive through the nearby plains in search of nocturnal animals and other surprises hidden by day.